The Annual General Meeting (AGM)
For the attention of all Voting Members.
The final part of the 2021 AGM of the World Dance Organisation will be held on:
Wednesday 4th July : 12noon-4pm (LondonTime). 
Amateur, Senior, Professional
Amateur/Professional,  Student/Teacher 
Adjudicators with Voting Rights
If you meet the Criteria for a WDO National Organisation (see our 'Membership Types')
email us now to apply!
If you are interested in supporting this Non Profit Organisation, where you can be assured that your membership fee will go back into Dancing & Dancers email us now!
If you are an International Dance Organisation and want to Affiliate with the WDO email us now!
I have pleasure to inform you that your Directors have attended a total of 76, 2 hour meetings, since our Bournemouth meeting. (I hope you would all agree that in 45 […]
The WDO was derived from the collective desires of many competitors, teachers, coaches, judges, organisers and organisations to have Amateur World Championships and other Competitive Dance Events around the globe, […]
AMATEUR BALLROOM
Organiser: TBC

Location: TBC
Date: TBC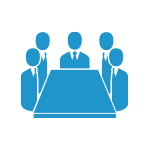 The Current Board of Directors are the Founders of the WDO. Their term of office is limited to three years with no more than two consecutive terms.
The Committees were formed to enable those who are eager, to assist the WDO with their experience, knowledge and enthusiasum.
It is an honour to have Advisers from the 'Who's Who' of our dancing World from the past fifty years with their most invaluable guidance for the WDO.
The WDO is proud to work alongside Affiliate Members who share the same values, in order to achieve a brighter future for all dancers.
Monthly music suggestions
The choices for July are selected by the always fabulous Joanna Leunis!
Every month we will post some favourite music links, chosen for your enjoyment, by a WDO Director, Adviser or Member.
Music is such a massive part of our wonderful dance World and is there to inspire, stimulate and motivate us.
We hope you enjoy this Months musical choices by the amazing Joanna Leunis.
'All in Love is Fair' Marc Anthony
'Quizas, Quizás, Quizás' Lucrecia
'Chan Chan' Buena Vista Social Club
'Limit to your love' James Blake
'No soy de aqui' Son de Tikizia